Just when we were digesting a change, we are on the threshold of another. The government of India has decided to redefine the education policy (about time!). It is a massive change that focuses on the very foundations of our nation. It will completely revolutionize the way an individual shapes and trains in this country. The new education policy claims to resolve the crucial drawbacks of the previous policy and adapt a modernized approach in learning as well as teaching. This new reform is going to affect students of all age groups, and we are going to see just how.
The school-going children
The previous '10+2' structure has been restructured to '5+3+3+4' covering the children from ages 3-18.
The previous education policy did not consist of any special provisions made for the children below the age of 6. 85% of a child's cumulative brain development happens before six years of age. And now, they will be provided with the proper care and education that is necessary. It is something a lot of children miss out on. This foundational stage (5 years) consists of play/activity-based learning.  
For the mental health and physical well being of the children following reforms are going to be reinstated:
Annual health checkups
Finally, the schoolbags will weigh less than our children.
 There will be counselors in school complexes.
Suitable infrastructure and necessary provisions for children with disability,
Examinations have been every child's worst nightmare. And the results after have been the realization of these nightmares. Children were put through extreme duress and unnecessary stress due to these board examinations not anymore.
The key assessment for grades 1-8 will happen at key stages in 3, 5, and 8 classes. The assessment will be categorized into three parts: peer assessment, self-assessment, and teacher assessment. It ensures a more holistic approach in making a report card. It will actively involve parents in the progress of their children. These report cards containing the achievements and development of the child will only serve the purpose of monitoring the improvement of the children.
The exams for classes 9-12 will be attempted to be made easier. A two-part exam module is being considered consisting of descriptive and objective-based questions.  
The curriculum will also undergo a big change. These modifications were necessary for the overall development of kids. Now, the basis of the curriculum will be focused on critical thinking, core knowledge of the subject, interactive sessions, and experiential learning. 
Up until the 5th grade, children can learn in their home language. Three languages decided by the state will be taught in every school. Moreover, all the classical languages will be available for every student in every school should they decide to learn more about it.  
There has been a glaring separation between curriculum, co-curriculum, and extracurricular activities. But now, this gap is to be removed and everything will be given equal importance. 
The previous bifurcation of science, commerce, and arts will be removed. 
Children will have the opportunity to choose optional subjects for themselves.
There will be a conscious effort to develop mathematical and computational skills. There will be a lot of focus on digital literacy. 
In the bagless period, students will intern with local vocational experts such as carpenters, gardeners, artists, etc. This facility will be available for children of classes 6-8.
The college students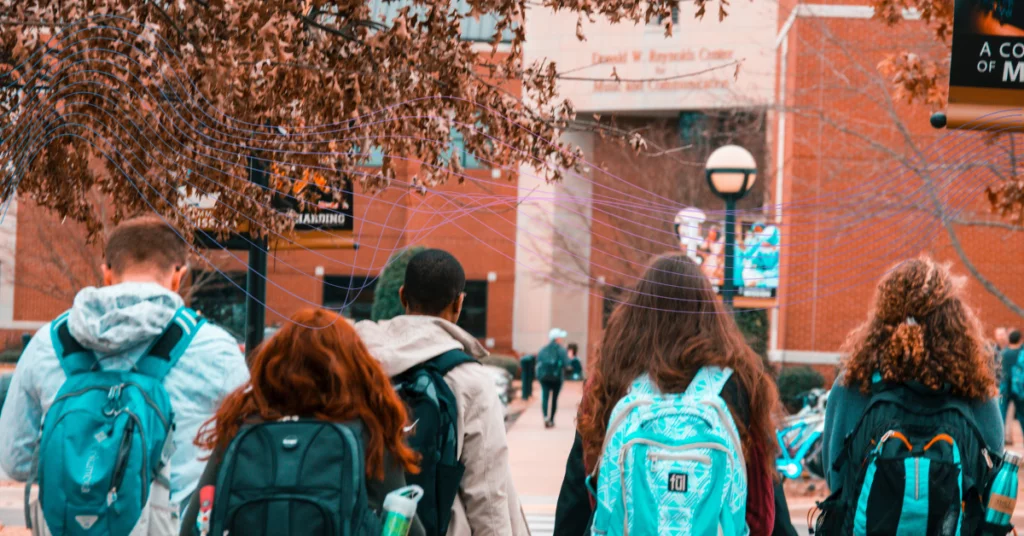 The education system after the schools has been vastly fragmented. There have been attempts to make huge changes but are foiled by the fewer efforts taken to establish these modifications. However, with this new education policy, there is certainly a hope that education after the school will be just as fruitful.
A multidisciplinary approach will be encouraged. For example, a student of the arts will also learn about science and vice versa. There will be no rigid boundaries between these fields. In order to have a holistic approach the concept of majors and minors will be established. For example, you can have a major in computer science while minoring in music. 
A college course will be for 3-4 years. But, there will be multiple exit points in the course. Meaning, if a student wishes to discontinue the course in one year, then he/she will be given a certificate of completion. After 2 years, they will be given a diploma in that field. And then, they will be given the bachelor's degree after the completion of the entire course after 3 or 4 years. 
If a student wishes to have a research degree, then with a meticulous research project along with the completion of their bachelor's degree it is possible.
The concept of ACB- academic bank of credit will be reinstated. This will store the credits of all the students digitally and these credits will be recognized by all other institutes.
The confusing concepts of deemed, affiliated, and some thousand more will be disbanded. The colleges will be gradually granted autonomy based on a transparent grading system. 
To provide quality higher education, there will be Higher education institutes in every district. 
To make India a global study destination, we the top HEIs of our country will be encouraged to have campuses in other countries. And similarly, colleges from other countries will be encouraged to set up stations here. 
The new education policy comes with a lot of promises. All these changes will improve the quality of education in our country. And instead of producing well-trained machines, we will be creating well-educated individuals who will be quintessential in the progress of our nation as a whole. These changes have been long overdue and it is time we accept them in stride and try to adapt to these new situations. However, there are going to be a lot of roadblocks and potholes in the journey towards development. But, as the responsible citizens of this country, we need to welcome this change with open arms and help facilitate the smooth going of the transition between these education policies. We have a chance to be better than ever, let us grab this opportunity with both hands and make a run to the finish line.